Interworx Control Panel
DM Webhosting offers you the Interworx control panel for our customers web hosting needs. Its provides great flexibility and ease of use for the end user.
Full Hosting Control Interworx gives our customers the ability to change almost every aspect of their hosting account with just a few clicks of the button. Want to add a POP3 email account, or install frontpage extensions on your domain? All this can be done from right inside the control panel.
Integration With Popular Web Applications Interworx has built in support for many of the internet's most popular web applications. Each of the integrated applications has a one-touch install button within your account so you can easily install and setup these applications, without needing advanced knowledge.
All web hosting plans include Softalcous - a collection of over 175 FREE applications that can be installed from the Interworx control panel!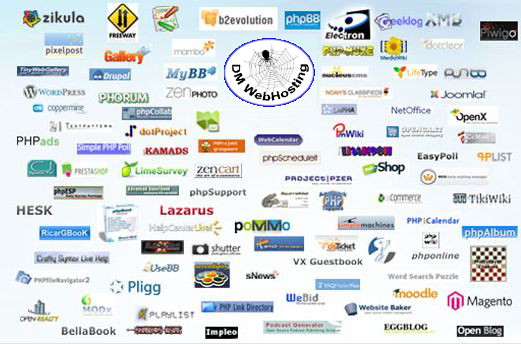 Notes from DM Web
* Package websites for Real Estate Agents
<!p><!February 1, 2008 - DM Webhosting to offer ><!a href="https://panamacityagents.com/"><!real estate web sites><!/a><!/p>
<!div id="craftysyntax"> <!script type="text/javascript" src="https://dmwebhosting.com/support/livehelp_js.php?eo=1&relative=Y&department=1&serversession=1&pingtimes=15&secure=Y"><!/script> <!/div>
Roundcube Webmail Login

Roundcube Webmail